TAT2S BY APERRY TSHIRT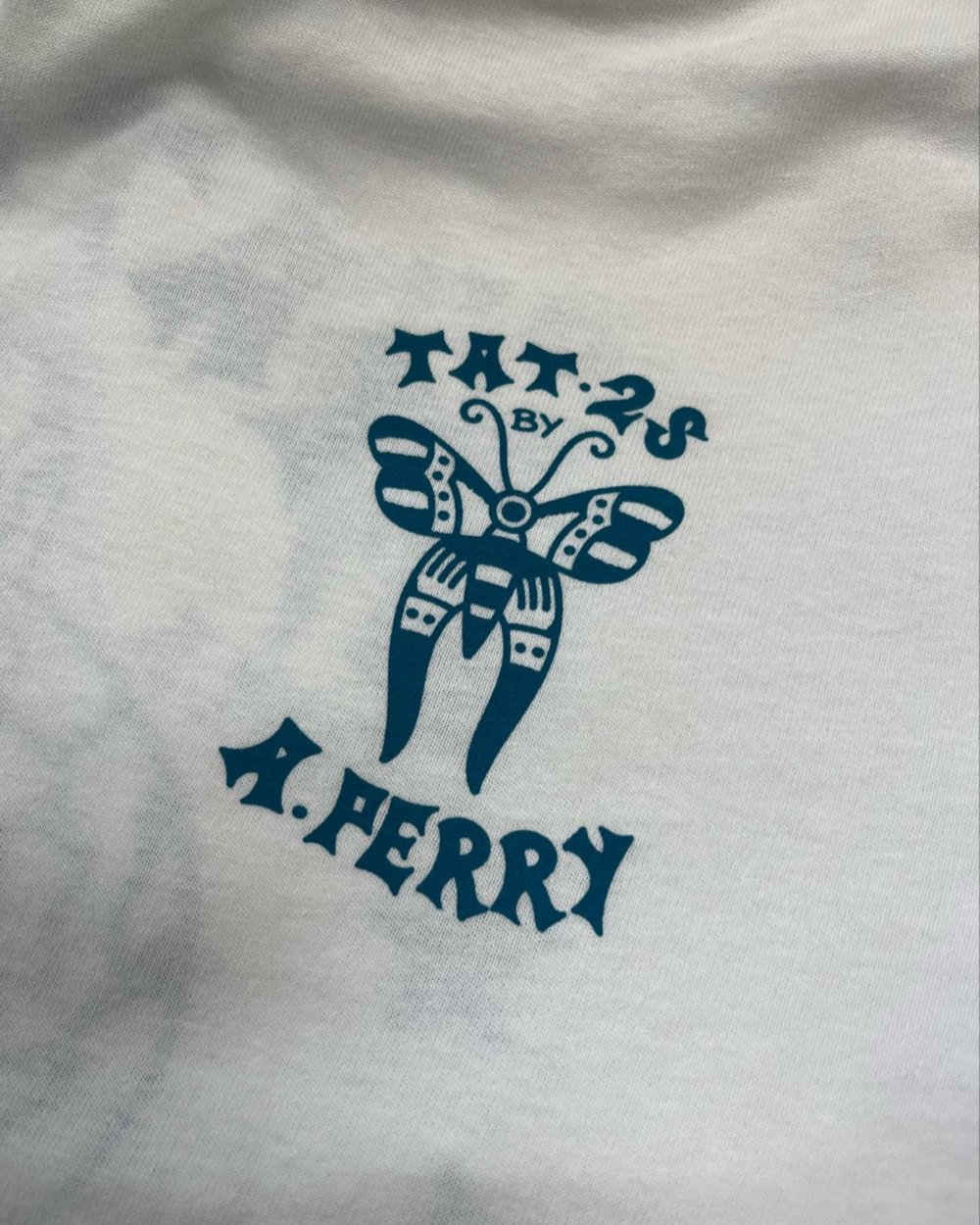 Front: Features the text "TAT2S BY APERRY" and a Bert Grimm-style butterfly that measures 2.7"W x 4"H. A cool nod to classic tattoo art.
Back: "TATGOD.COM" is displayed with a large snake and skull design. The design is big, at 11.2"W x 16"H, and makes a bold statement.
Color: The designs are screenprinted in eye-catching teal on a white background.
Material: Made of 100% cotton, this white Gildan G500 T-shirt is comfy and breathable.